www.BikeTrailerReview.com
a review of Bicycle Trailers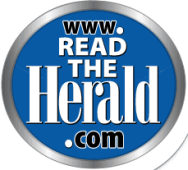 www.BikeTrailerReview.com
a review of Bicycle Trailers
Element Fact Sheets:
Technology
Geometry
Specs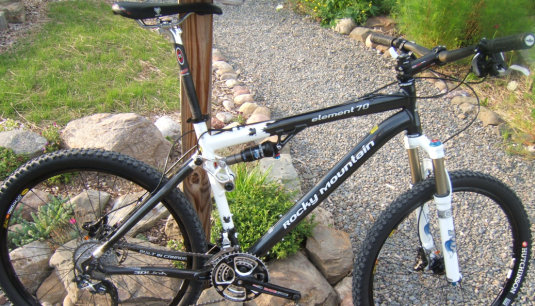 Rocky Mountain Element 70 MountainBikeOfTheYear.com
The Rocky Mountain Element 70 has been selected Mountain Bike of The Year by an independent panel of Mountain Bike riders in Ithaca, NY. The Element was picked for its superior rideability and exceptional handling on a variety of trails.

The selection, announced by MountainBikeofTheYear.com, was made by an independent panel of Mountain Bike riders who extensively test rode bikes that were finalists for Mountain Bike of the Year. Test riding took place at Shindagin Hollow State Forest, an IMBA Epic trail, near Ithaca, NY.

Other components helping the Element in the selection process were strong Value and Reliability ratings. One key factor that was a near consensus among test riders was the Element improved a riders ability to ride; riders felt as if they were better riders while riding the Element. We believe this is because the Element represents the current pinnacle of modern Cross-Country bike design while still being within the price reach of an average income.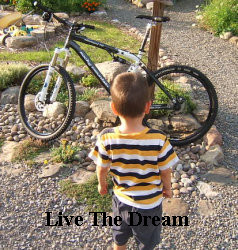 Read the Review
The Element will make you a Faster, Better, Stronger Bike Rider - we know, we tested it for 3 months. Read what makes the Element a Six Million Dollar-Man
type of bike
.
Bike Testing
Riders, Bikes, Venues and Formats: How we did the testing and
what we learned
.
About the Element
Rocky Mountain's website has an excellant overview of the
Element line
.
www.BikeTrailerReview.com