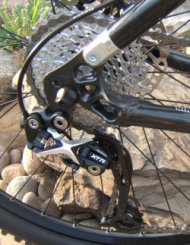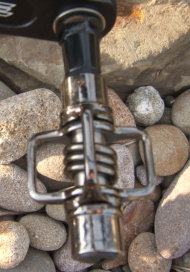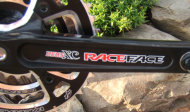 Element Fact Sheets:
Technology
Geometry
Specs

Review II: Components Rocky Mountain Element 70
Since most top of the line bikes come with top of the line components, the key is to look for "the mistake" in the line-up, the place where the manufacturer tried to save a buck. The Element has a perfect component line-up. Shifting was flawless, braking powerful and precise and the shocks made both baby-heads and Bob disappear while allowing the bike to climb like a hard-tail.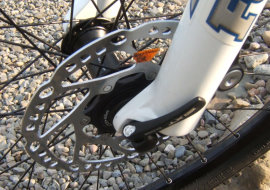 XTR Shadow
Carbon Fiber light. Changing the pivot point allows faster gear changing and reduces the derailleur's profile, which offerers increased protection. Flawless, it never missed a gear during testing.
XT Hydraulic Disc
Brakes stopped fast while allowing both feel and pin-point control.
Crank Bros Egg Beater
You either love them or hate them; Bike companies love them because they are light - we pulled them and replaced with reliable Shimano LX pedals.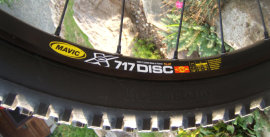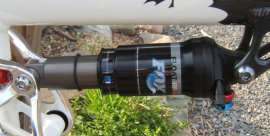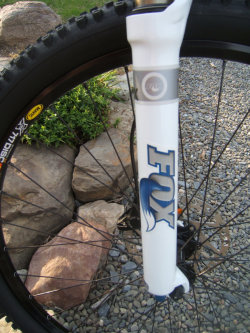 Mavic XC717 Rims
Very fast acceleration with DT Competition spokes and an XT hub; a great all around XC wheelset.
FOX Float RPL Custom Valved
You can customize it for how you ride and where you ride, or you can just set it an forget it - either way say bye-bye to Bob.
FOX 32 F100RLC
Tracks perfectly, where you point is where you go - 100mm of plush travel.
Race Face Deus X-Type
Super strong and light. And they look really sharp on the bike.
Our favorite little part?
The seat; WTB Shadow V, soft and comfortable, it stopped saddle-caused-inside-thigh bruises completely.